Get the value of your home
in today's market.
Enter your home address to get started.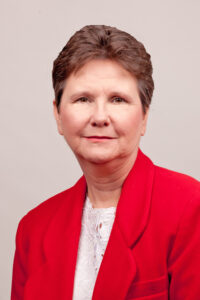 Pat's 20+ years of experience in the Phoenix metropolitan area is a decided benefit for both buyers and sellers. Pat has pivoted during the many different real estate cycles over the years to help her clients work through the different challenges created for everyone involved. Whether negotiating a short sale to avoid foreclosure, buying a bank owned property, doing the needed improvements to a property to generate the highest profit while keeping the costs down, Pat can help. Pat understands each situation requires a unique approach. This is greatly valued by her many clients. Pat's clients have the advantage of her consistent attention to detail, responsiveness and great communication skills. Pat's newsletter assures her clients will have the most current information and strategies to successfully maneuver through different real estate situations. Pat has a great network of service providers including title companies, insurance brokers, attorneys, lenders, various inspectors and providers of home services to help her clients. Working with Pat will help you make your best move in real estate.
New Homes Listed This Week